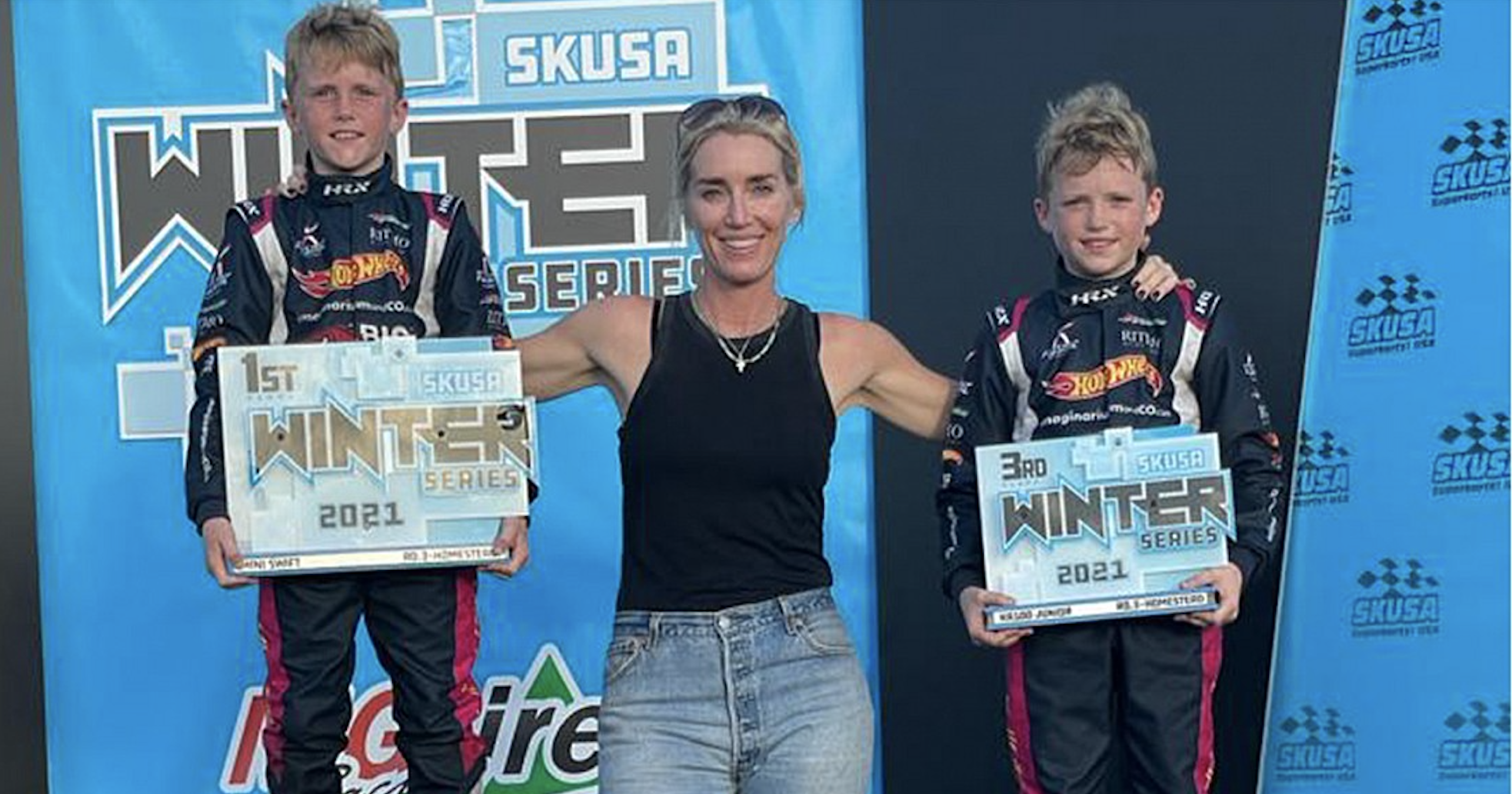 Wheldon Brothers, Dixon To Declare IMS Road Course Open Tuesday
Oliver and Sebastian Wheldon, competitive kart racers at the national level and children of late two-time Indianapolis 500 winner Dan Wheldon and his wife, Susie Wheldon, will drive their karts on the Indianapolis Motor Speedway road course at 2 p.m. ET Tuesday, July 26 before meeting with six-time NTT INDYCAR SERIES champion Scott Dixon and track president J. Douglas Boles at the Yard of Bricks to declare the track ready for Brickyard Weekend.
Brickyard Weekend consists of the Gallagher Grand Prix for the NTT INDYCAR SERIES and the Pennzoil 150 at the Brickyard for the NASCAR Xfinity Series on Saturday, July 30 and the Verizon 200 at the Brickyard for the NASCAR Cup Series on Sunday, July 31. All three races will take place on the 14-turn, 2.439-mile IMS road course.
Media covering the event should park in the gravel lot of the DEX Imaging Media Center. Media must RSVP to Lauren Guidotti at lguidotti@brickyard.com.
WHO:
Oliver Wheldon and Sebastian Wheldon
Scott Dixon, 2008 Indianapolis 500 winner, six-time NTT INDYCAR SERIES champion
J. Douglas Boles, IMS president
WHAT:
Kart lap around IMS road course with Wheldon brothers
WHEN:
2 p.m. ET, Tuesday, July 26
WHERE:
Yard of Bricks, Indianapolis Motor Speedway
Story Courtesy of the Indianapolis Motor Speedway
Photo Courtesy of autosport.com